Another Crusade
A downloadable Crusade for Windows
Discover a 3d wooden toy style world with an RPG inspired by an old classic and its seven stars, a timed-battle role playing game where timing and strategy is all!

Another crusade is a brand new RPG with the battle system of an old classic.
Enjoy exploration as a platformer game, but experience battles with a timed battle system, where strategy and timing is everything!

This demo is only available in English and is meant to show a work in progress. The final product might be subject to change and may include other language options.
We recommend playing the demo with the keyboard, Xbox or Playstation controller.
Any feedback is welcome: contact@dragonveinstudios.net
Join our discord! https://discord.gg/79MFphJ

You can also follow us here: https://www.facebook.com/Dragon-Vein-101625681398904
Twitter: https://twitter.com/StudiosVein


---------------------Update 8:

Hi everyone, it was been a long time since the last update. We have been working very hard on the game, and we want to let you know that because of the summer game fest 2022, we are having a special demo on Xbox for a limited time:
https://www.xbox.com/es-mx/games/store/anothercrusade-sgdemo22/9n0w294b2h10
This demo is an improved and expanded version of what is here on itch.io
Please let us know what you think!
Also, the game will come out digital and physical for all consoles thanks to limited run games! You don't want to miss it out!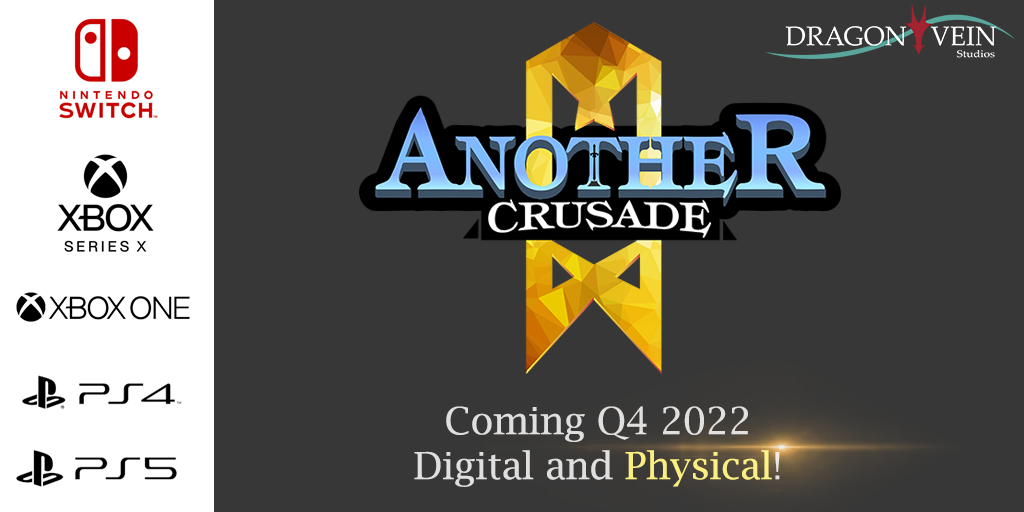 You can also follow us on FB as Dragon Vein
And in twitter as @StudiosVein
Thank you!
----------------------------Update 7:
Hi everyone,
We want to wish you very happy times and holidays. We know 2020 has been a very hard year for everyone, but we hope 2021 to be a great year for you and your loved ones.
We will be taking some vacations to come back fresh and with new ideas to implement on the game on January!
Have a great time!
----------------------------Update 6:

We just got funded! Thanks to everyone helping us out, we don't even know how to express how much gratitude we have towards you! Truly, thank you so much! Another Crusade is becoming a reality!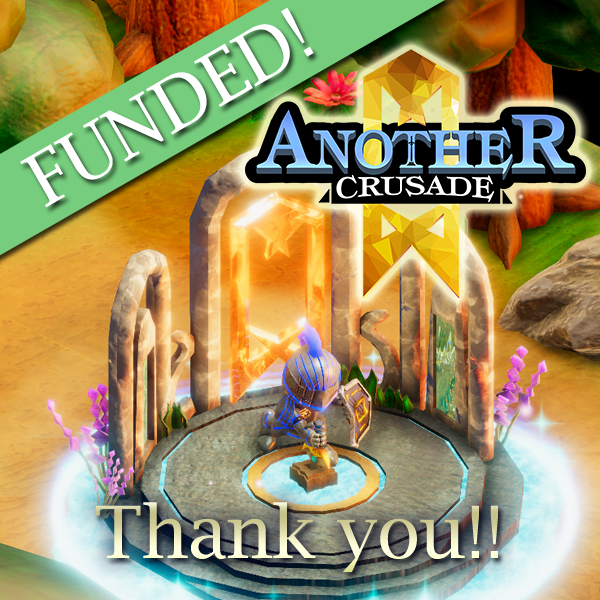 -----------------------------Update 5:
This is the LAST WEEK of our Kickstarter campaign! Be sure to support us so we can make this game a reality!


-----------------------------Update 4:

Another Crusade Demo V2 is now live! Play with the redesign of the characters, new font, added sound and music options and other features.
----------------------------Update 3:

One of the most asked feedbacks was to make a redesign on characters so you can identify them better. The first of these is our main protagonist Rai Reysend. We added a couple of elements that will also help its development in the story of the game.

We included his scratch on the helmet done in the fight against the Dragon King, his family emblem on the chest, and a scarf that will let you know he is an adventurer (physics included)!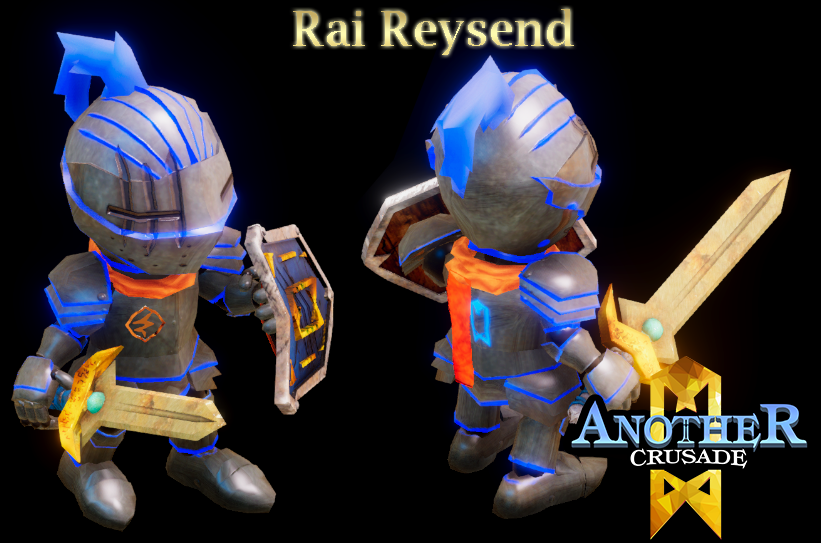 We have also updated his mage companion, Niro the harsh mage.

We have added colors like a jester, to match the comic relief he is. His hat now also contains the "mischief smile", a symbol used by Niro to project his attitude towards life. Finally, there is a water symbol on the belt, the element he uses for his magic attacks.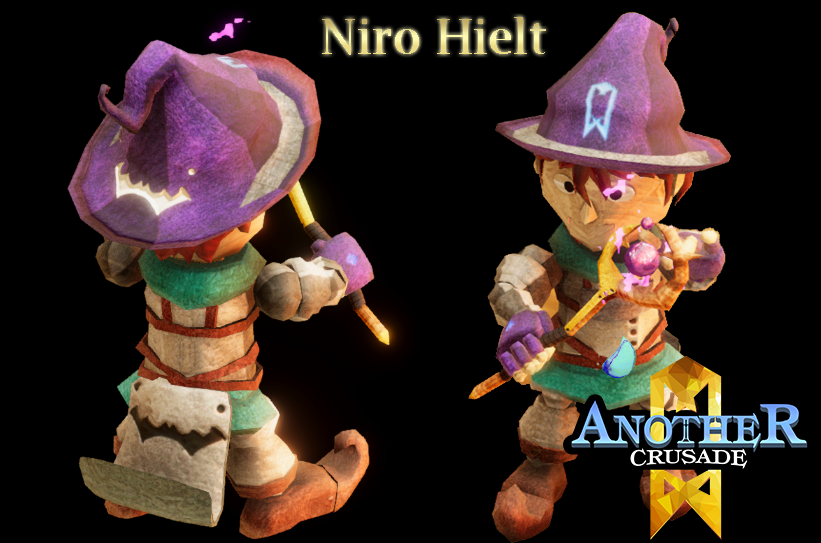 ----------------------------Update 2:

We have released a low quality settings build. Please try to play the normal demo, if you can't, then by all means play the low quality one.
We will add a "quality "setting in the final build; so don't worry about it. You will be able to play in which whatever method your computer runs at smooth 60 fps.
----------------------------Update 1:

You asked for it, and we heard!
We have updated our stretch goals, and we will also release on Android and iOS if we are funded. When the game comes up, you will be able to choose between any of the available platforms.
We want you to know that we care for our community; don't hesitate to get in contact with us.

A war between humans and monsters was taking place not long ago to see which one was the ruler race. The Order of Light, founded for this same purpose, sent out groups of warriors to deal with the monsters, as this non human race is believed to hold a danger for mankind.The war ended with the mightiest of dragons being defeated by a knight and its fellow companions.
After a week of this event, our protagonist, Rai, the knight and now dragon slayer, was about to take a well earned rest, when a crimson meteorite came crashing just beside him. Over the horizon, barriers were being created in specific locations, one of which was particularly close to Rai.
Why are barriers appearing? Where did the meteorites come from? Are these monsters hold overs from the war attempting to claim the throne and dominance?
Whatever it may be, Rai, having his rest being crushed by a new menace, decides that it's time to set out on an adventure again!

Install instructions
1.-Unzip files.

2.-Run Another Crusade.exe
3.- Enjoy and leave us a feedback: contact@dragonveinstudios.net

Download